Alright after a week of using origin rejuvenating series, i think its too rich for summer as im getting quite a big of clogged pores either that or its ovulation!!
Anyway, so i decided i need some kinda exfoliation.So decided to buy laneige strawberry yogurt peeling gel again. I had it before and finished it! So im quite keen to get back to it.
I headed to amore pacific in mid city. It has reasonable prices for iope, sul wha soo and laneige range.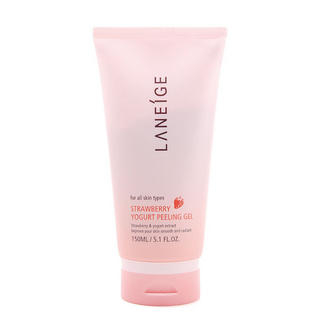 I bought a set which has the peeling gel. You rub this over dry face and it will turn into white granules which are your dead skin. I find it better than using scrubs.
Clear C effector, which the SA claims is good for lightening, brightening the skin.
Product Benefits
A skin booster containing 30% Acerola Cherry Extract which is nature's richest source of Vitamin C. Vitamin C, a powerful anti-oxidant rejuvenates tired, stressed skin and promotes translucency and radiance. It also doubles up the effect of the next skincare products. It arranges keratin and purifies skin for nutrients to be absorbed thoroughly. High concentration of Acerola Cherry Extract also prevents the formation of keratin to effectively maintain the feeling of clean, clear and fresh feeling skin.
And two samples for
A feather-light, leave-on gel mask applied just before bedtime. Water Sleeping Pack Plus penetrates the skin immediately upon application; infusing it with a concentrated supply of moisture while you sleep. Skin is lustrously revitalized the next day! Active ingredients Vitamin E Acetate (stabilised Vitamin E) protects the skin against UV damage and environmental stresses while yeast extract Toniskin encourages the skin to mend and tone itself. Bio HE, a unique ingredient derived from collagen which holds up to several hundred times its own weight in moisture, feeds the skin a continuous supply of moisture.
Yogurt extract makes skin soft and strawberry extract gives a clean and healthy appearance.
Overall my skin seems good today so must be all the dead cells gone? The whole set costed me only NZD55. The two trial size are mini size 10ML. But the other two are full size. Definitely worth buying